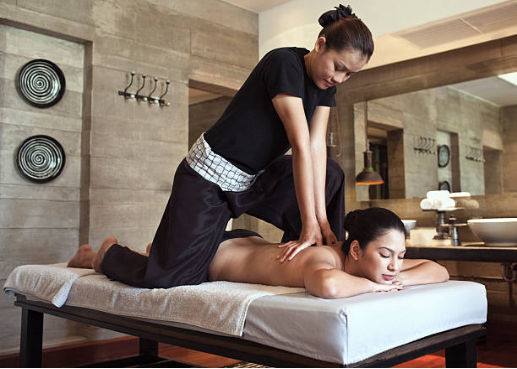 Hiring Massage Therapist 聘请按摩师
Job Summary
Basic 底薪+ OT: $2,200 - $2,500
Commission 佣金: ~ $1,000 – $2,500
Average Take Home  参考综合: $3,000 – $4,500
Years of Experience 需有按摩经验: 3
Skills: Swedish, Aromatherapy, Deep Tissue, Lymphatic , Tuina, Pre & Postnatal ,会身体推拿,脚底, 会产前产后护理 更佳
Job Responsibilities:
Candidate must be able to perform professional full-body massage for house-calls, spa parties and event massage.
Responsible for client satisfaction and delivery of excellent service
Provide equipment and materials for on-site massage service
Assist in setting up and packing up massage stations
Able to self travel with bed to customer premises (company will arrange for transport)
Complete other tasks assigned by superiors.
Job Requirements:
At least a Secondary School/O' Level, Professional Certificate/NiTEC or equivalent.
Required skills: Full-body massage with and without oil (eg. Swedish/ Acupressure/ Deep-Tissue / Pre & Post Natal/ Breast massage)
At least 2 years of massage experience.
Preferably with certification in CIBTAC/ CIDESCO/ ITEC/ NSRS/ NITEC/ WSQ.
Must be able to converse fluently in English. 
Company Benefits
6 days work week
Medical benefits
Incentives